Cheltenham Spa History
Cheltenham Spa has a population of 115,00 at the last census in Gloucestershire, England, located on the edge of the Cotswolds.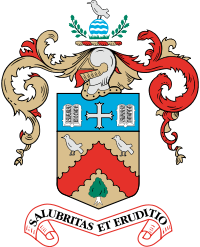 It is the home of the flagship race of British steeplechase horse racing- the Gold Cup, the main event of the Cheltenham Festival held every March.
Cheltenham hosts several festivals of culture often featuring nationally and internationally famous contributors and attendees, including Greenbelt, Cheltenham Literature Festival, Cheltenham Jazz Festival, Cheltenham Science Festival, Cheltenham Music Festival and Cheltenham Food & Drink Festival.
The town takes its name from the small river Chelt, which rises nearby at Dowdeswell and runs through the town on its way to the Severn. The town was awarded a market charter in 1226. Though little remains of its pre-spa history, Cheltenham has been a health and holiday spa town resort since the discovery of mineral springs there in 1716.
The visit of George III with the queen and royal princesses in 1788 set a stamp of fashion on the spa. The spa waters continue to be taken recreationally at Pittville Pump Room, built for this purpose and completed in 1830- though personally the waters can best be described as an aquired taste.
The Pump rooms are the centrepiece of Pittville, a planned extension of Cheltenham to the north, undertaken by Joseph Pitt, who laid the first stone 4 May 1825.
Cheltenham has been at the forefront of technology since then as the first British jet aircraft prototype, the Gloster E.28/39, was manufactured in Cheltenham. Manufacturing started in Hucclecote near Gloucester, but was later moved to Regent Motors in Cheltenham High St (now the Regent Arcade) as this was considered a location safer from bombing.